NLP & Hypnosis Practice Groups!
...Learn while you have Fun!
FSC offers some of the most relaxed and enjoyable ways to learn while you have fun relaxing and taking in great scenery with great company. Our practice groups are not just "sitting groups", as we meet in different locations around the central New England area for hikes, beach outings, foliage and dining tours, while we practice hypnotic language patterns and NLP techniques with each other.
Common destinations are: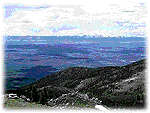 Portsmouth, NH.
Southern Maine beaches (Wells, Moody)
Mt. Monadnock State Park, NH.
Skinner State Park, Mt. Holyoke, MA.
Northampton, MA.
Quabbin Reservoir, MA.
Mohawk Trail, Western MA.
and other locations decided by group consensus. We have had foliage groups, overnight hiking and camping groups, and bird watching groups. Most of our options are available by car for those who aren't into hiking, and still enjoy great views and comfortable accomodations while you learn, and for hotter or rainy days.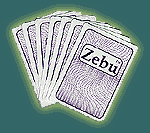 Our current schedule calls for groups to meet the third Saturday of every month. Extended meeting groups will be held at Wells beach, Maine, during the first two weeks of August this year. We'll be playing a lot of ZEBU! too! Fill out the form below to request more info on joining our FREE practice groups. The only fee is your interest, a genuine desire to practice and refine your skills, and an ability to really enjoy yourself!
See ya!
FSC Practice Group Info Request:
---
© Copyright 2005 Full Spectrum Communications.
All rights reserved in all media.
A Xanatos Site