Video Excerpts from Workshops
Cooking With Herbs, June, 2010
Deb Hayes demonstrates: Vegan Quinoa Fiesta Salad, April, 2008.
Deb Hayes demonstrates a vegan stir fry, March, 2008.
Link to this video: http://www.youtube.com/v/QteqcGA1xTY
A brief excerpt from Deb's Herbal Remedies Workshop, presented at the Spirit of Change Holistic Expo, September, 2007.
---
Return to top of page
Return to Home Page
Return to previous page
---
© Copyright 2021 EarthShine Herbs. All rights reserved in all media.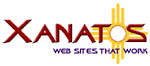 A Xanatos Site