Welcome!
EarthShine was created out of a love for the Earth, a passion for gardening, and a desire to pass along the sense of stewardship that knowledge of the living nature of the Earth fosters.
Deb Hayes is a Certified Holistic Health and Nutrition Counselor, a Holistic Health Educator, Healthy Cooking Instructor and Herbalist. Certified by the Institute for Integrative Nutrition (IIN), a member of the American Association of Drugless Practitioners (AADP), and with much additional education, including Christina Pirello's Healthy Cooking and Integrative Health Program at Drexel University in Philadelphia. Deb has been teaching holistic health classes for over 30 years. She is passionate about educating people to give them the tools with which to create and sustain their health and the health of their families through nutrition and lifestyle enhancement.
Deb's herbal education began in her grandfather's garden, learning there of the medicinal qualities of many plants. This knowledge inspired a lifelong interest in herbalism (and also led her to explore her Native American heritage). Deb ultimately apprenticed with Rosemary Gladstar at her first East-Coast Apprenticeship in 1986, and continued on to become a Master Gardener.
"This was fantastic. I learned more in your three hour workshop than I learned in a weekend at another program I took. Thank you for this great info!"
— Pam Richmond
Rhode Island
Deb is a passionate grower of organic plants, cultivating many aromatic, culinary, healing and hard-to-find varieties in her gardens, including many chinese herbs. She loves sharing both the bounty of her garden, and her rich knowledge of the many uses of plants. She continues her studies of nutrition, holistic health, and healing herbs on a daily basis. She has taught at many area locations as well as conducting events at her own facility. Her teaching style allows for all learning types- visual learners, hands-on learners, and people who just need to hear it all clearly - everyone will learn much of immediate use and value.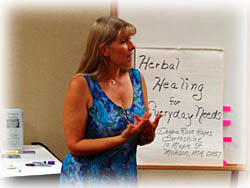 In addition to the workshops, seminars and talks listed in this site, Deb can also custom create a workshop on topics of your choice within these fields. Feel free to contact us to discuss your presentation needs.
Deb also offers more in-depth trainings such as her four-week "World of Herbs" program. Please call 413-267-9062 for more information and applications.
---
Return to top of page
Return to Home Page
Return to previous page
---
© Copyright 2021 EarthShine Herbs. All rights reserved in all media.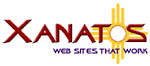 A Xanatos Site