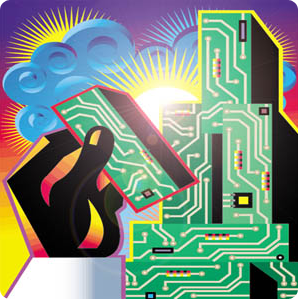 Xanatronics specializes in custom wireless and embedded control systems for industrial, aerospace and transportation applications. When you have specific processes and functions that need to be reliably monitored and/or controlled and off-the-shelf solutions don't fit the bill, Xanatronics can create the exact solution that you need. We learn your application needs, then, utilizing state-of-the-art electronics, we design and prototype the exact solution, custom tailored for exacting performance.
Changing Requirements over Time?
All of our solutions utilize embedded programs which are easily updated in the field to accomodate changing process requirements, significantly reducing costs and saving time as your requirements evolve over time.
Large Quantities or Small?
Whether you need a single unit or hundreds, Xanatronics has you covered. We can provide CAD/Eagle files for your own in-house manufacturing, or for export to any of our state-of-the-art manufacturing fulfillment centers for rapid turn-around.
Case Study
Xanatronics designs have been working reliably in the field for years, under harsh conditions in a variety of environments. Take a look at this case study for a company in the transportation industry, which manufactures truck stop electrification equipment. Xanatronics designs are controlling their remote activation systems and their environmental control systems, and installations are ongoing at locations around the country.
Contact us for a free quote
Contact us today for a free estimate for your application. Let us know what you need sensed and/or controlled, something about the environmental considerations, and your desired turnaround time, and we'll get right back to you! We're happy to help your business grow and move forward.